Search the latest and greatest on our lot, pick up that new accessory for your car or receive comprehensive service. Do it all here at Maguire Volkswagen, a dealer near Ithaca, Corning, Vestal, and Binghamton.
Our goal is always to provide the best possible customer service. Want to take a Volkswagen for a test drive? We'd be happy to show you the interior amenities, talk about the important features, and let you take it out on the local roads.
Visiting Our Volkswagen Dealer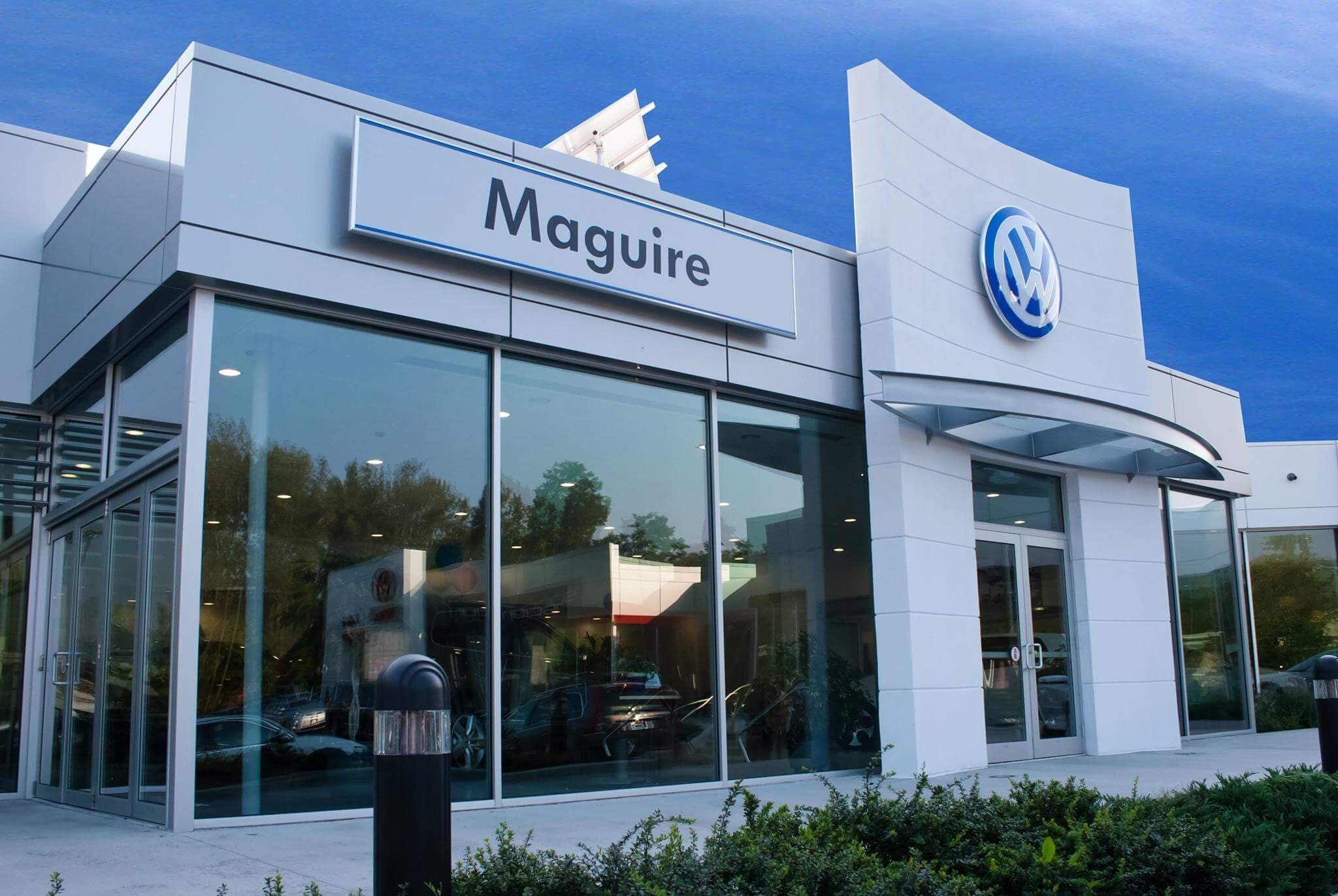 Visit our showroom to see all your options. There are certainly plenty of Volkswagen models to choose from here at our dealership. If you're looking for a car for the daily commute, you might be drawn to the VW Jetta. For a bit more power and acceleration, try on the Volkswagen Golf GTI for size. For third-row seating the entire family can enjoy, check out the VW Atlas.
That new car smell isn't always the most important thing to every driver. You're in luck! See what we have in our pre-owned inventory. We'll be happy to explain the differences between buying a new car and a pre-owned one. There are advantages to each.
Schedule that all-important service and maintenance on our website. We'll provide everything necessary to keep your vehicle running smoothly, from oil changes to tire rotations to fluid top-offs. Express service is available, too, with a range of maintenance provided with no appointment necessary.

Volkswagen Financing Solutions
We do the hard work when it comes to financing a Volkswagen. While a small segment of drivers will pay for one in cash, an overwhelming number of motorists choose to finance. That may be via a loan, or could be via lease. Each have their advantages; we'll be sure to explain the differences.
Fill out the finance application on our website to get the process underway. We'll have access to the important financial information that allows us to start working on financial terms.
VW Dealer in NY
Visit Maguire Volkswagen today, and see how easy it is to get behind the wheel in Ithaca, Corning, Vestal, and Binghamton. From sales to financing to service, we're here to make vehicle ownership easier for you.